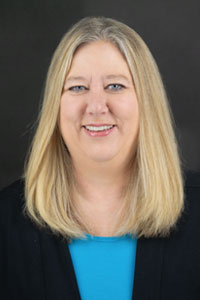 (CO Lic. #16648)
main: 970.223.2727
fax: 970.226.0813
---
Mika M. Schneider,
CPA, CFE, Shareholder
Mika is a shareholder with Soukup, Bush & Associates, P.C. and joined the firm in November of 1997. She graduated from Angelo State University in 1991 with a Bachelor of Business Administration, Accounting. Mika was licensed as a Certified Public Accountant in Colorado in 1996 and Texas in 1994. Mika is in charge of the firm's 401(k) audits, small business audits, reviews, and compilations, responsible for review and supervision of tax returns, and involved in tax consulting, planning and internal control reviews for clients.
Mika was involved with the implementation of the firm's change to paperless operations several years ago. This involved training the staff on new software systems, modifying the systems of the firm to enhance the efficiencies of a paperless office, and preparing internal flow charts and narratives to define the new paperless systems.
Mika enjoys spending time with her husband and two children. Family time includes outdoor activities such as golf, skiing, softball, and hiking.