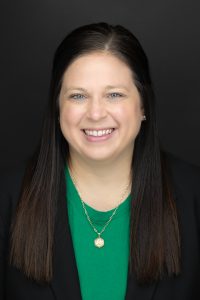 main: 970.223.2727
fax: 970.226.0813
---
Meaghan M. Pijut
CPA, Senior Manager
Meaghan, a Missouri native, moved to Fort Collins, Colorado in October 2023 and joined Soukup Bush & Associates the same month. She works in the audit department and assists the tax department with business tax returns. Prior to joining the firm, Meaghan spent almost 10 years at a local full-service professional accounting firm in St. Louis, Missouri. At her previous firm, Meaghan's primary focus was providing auditing, accounting, and tax services to closely-held businesses. Meaghan's areas of expertise include construction, restaurants, and employee benefit plans.
Meaghan graduated from the University of Missouri in May 2006 with her Bachelor of Science degree in Business Administration with an emphasis in finance. After working several years in the insurance industry, Meaghan decided to go back to school and pursue an accounting degree and career. She graduated from the University of Missouri-St. Louis with her Master of Accountancy degree in December 2012 and passed the CPA exam in December 2013.
In her free time, Meaghan enjoys traveling, reading, exploring Colorado, and spending time with friends and family, especially her niece and nephew.