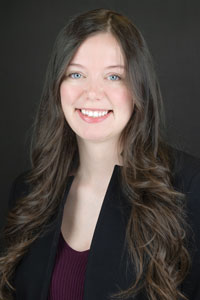 (Co. Lic #9036971)
main: 970.223.2727
fax: 970.226.0813
---
Kendra Riehl
CPA, Associate
Kendra joined the Soukup, Bush & Associates team in August of 2018. At the firm, she assists other team members in preparing individual and business tax returns.
She moved to Northern Colorado from the San Luis Valley in southern Colorado where she grew up and attended Adams State University. In May 2018 she graduated with a Bachelor of Science degree in Business Administration with an emphasis in Accounting and a minor in Taxation.
Kendra spends all of her free time with her husband Alex. They enjoy doing many things together such as playing volleyball and tennis and exploring new breweries and wineries.