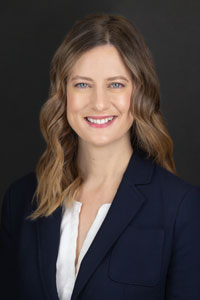 (CO Lic. #9035626)
main: 970.223.2727
fax: 970.226.0813
---
Erin D. Filmalter
CPA, Shareholder
Erin joined the firm in September 2018 and became a Shareholder in January 2023. Erin is responsible for the managing and supervising the corporate audit engagements for the firm's clients and has 11 years of public accounting experience. Erin's primary disciplines include financial statement attestation in several industries but is most specifically specialized in in software development companies, private equity acquisitions, construction, manufacturing, oilfield and gas services, and  other professional services.  Erin has experience in complex accounting issues and implementation, business combinations, consolidations, purchase price accounting, transaction services, and mergers and acquisitions.
Prior to joining the firm in 2018, Erin spent six years at Montgomery Coscia Greilich, LLP (as acquired by Baker Tilly, a top 10 accounting firm), a regional full-service professional accounting firm located in Texas.  At her previous firm, Erin was in charge of providing assurance services that included for-profit financial statement audits, nonprofit financial statement audits, financial statement reviews, employee benefit plan audits, opening/closing balance sheet audits for acquisitions, and various consulting and advisory projects. Erin also provides valuation services for the firm and is currently in process of obtaining qualification and education to participate in the AICPA's Peer Reviewer program in order to report on both system and engagement reviews.
Erin graduated with honors from the University of Texas at Dallas with a Bachelor of Science in Accounting. Erin is licensed as a certified public accountant in Colorado, and is affiliated with the American Institute of Certified Public Accountants and the Colorado Society of Certified Public Accountants.