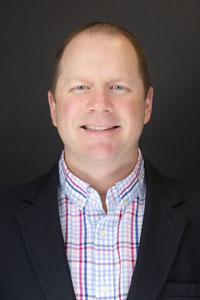 (CO Lic. #28646)
main: 970.223.2727
fax: 970.226.0813
---
Dan W. Soukup,
CPA
Dan graduated with honors from Belmont University in 2004 with a Bachelor of Business Administration with an emphasis in accounting. Dan played baseball for Belmont University from 2001-2004. In 2004 Dan was named team captain and was honored as an NCAA Division 1 Baseball Academic All-American Team member. He received his Master's degree in accounting in 2005 from the Massey School of Business at Belmont University with a 3.9 GPA. In 2018, he was honored by Belmont University with the Distinguished Graduate distinction from the Massey School of Business.
Prior to joining the firm, Dan had six years of experience at the international "Big Four" accounting firm, Deloitte & Touche LLP where he was primarily involved in audits and reviews of various privately-held entities, most specifically in manufacturing and construction, whose revenues ranged from $50 million to $13 billion. In June of 2012, Dan became a shareholder of Soukup, Bush & Associates P.C. From the time Dan became a shareholder in 2012, the firm has more than doubled its size in managed services revenue, and professional associates.
Dan is jointly responsible for the tax, consulting, audit, and accounting practice of Soukup, Bush & Associates, P.C. provides services that include tax planning and consulting, financial statement attest service, internal control consulting, and business coaching and consulting.
Dan is affiliated with the American Institute of Certified Public Accountants and the Colorado Society of CPAs and is licensed as a Certified Public Accountant in Colorado.
Dan has served his community through his board membership at the Center for Family Outreach (past president), RamStrength (past president), The Colorado Society of CPAs, The Fort Collins Chamber of Commerce (current), and as a volunteer coach of youth sports.
In his free time, Dan enjoys golf with friends and family, spending time with his kids Corinne, Callen, and Cade, and traveling with his wife, Lauren.