Toby Clary, COCPA Vice Chair/Chair-Elect
Congratulations to Soukup, Bush & Associates shareholder, Toby Clary, who was nominated to serve as the Colorado Society of Certified Public Accountants (COCPA) Board Vice Chair/Chair-elect as of May 1, 2023!
Toby's three-year term, which will be served as an addition to his role at Soukup, Bush & Associates, will be as vice-chair for a year, chair of the Society for a year and then one year as immediate past chair.
---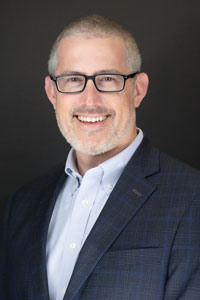 Toby Clary, CPA, Shareholder
Toby is deeply passionate about three things: his family (which includes partner Jill, son Miles, daughter Magnolia and dog Zoë), his bike collection, and the accounting profession.
A proud Colorado State University alumnus, Toby has been a tax practitioner in Northern Colorado for over 20 years and prides himself on his dedication to his clients.
Toby is no stranger to the COCPA and has served in several previous roles including member of the Board of Directors, Educational Foundation trustee, Audit Committee member, CEO Search Committee member and taught continuing education on tax law to other CPAs throughout the state of Colorado. His extensive knowledge of the innerworkings of the COCPA will serve him well as he steps into this new position.
In this role, Toby will work to confront the most pressing issues the CPA profession is facing. An initiative he is especially eager to address is enhancing the recruitment of potential accounting students as there has been a shortage of those aspiring to pursue the career. As an educator and a member of the CSU Accounting Advisory Board, he is committed to impress the value of the profession upon these potential students by sharing his own passion and experience. The ultimate goal is to continue providing the best quality service to our clients possible by fostering the incoming crop of new CPAs that will serve you and the community.
Toby does not take anything lightly when it comes to serving his clients and the accounting profession and this nomination is no exception. Soukup, Bush & Associates is confident in Toby's abilities to impact the COCPA for the better and we look forward to seeing the improvements he will set into motion!
Congrats, Toby!
---